Our Story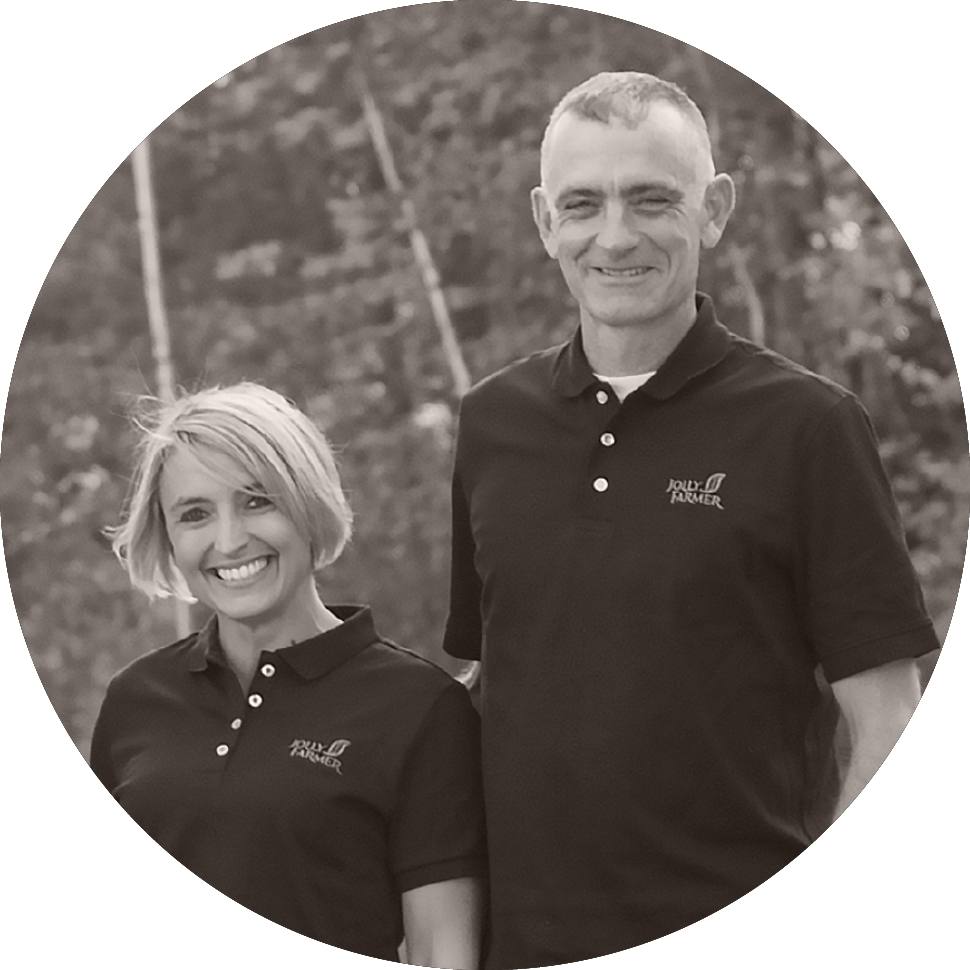 Sweet Valley Herbs was founded in 1997 by husband and wife team, Aaron and Anna Randall. Aaron, who worked as a professional chef in the restaurant business, saw the need for a dependable supply of high-quality, fresh herbs.  As time went on, the demand for fresh herbs grew; not only from restaurants, but from retail stores as well. They made potted herbs their specialty, eventually adding vegetables to the growing line of edibles. As they took the time to educate those who loved to cook or garden, they had the pleasure of watching people's passion and love for fresh herbs grow! People of all ages and backgrounds love herbs– it brought people together.

By the spring of 2017, the business had grown to where it was apparent that the two of them could no longer run it. They reached out to Jolly Farmer to see if we were interested in taking on the brand. We were very excited, so the process began, and Sweet Valley changed hands.
"Aaron and I took great pride in a company we built from the ground up. We are proud of our customers who expanded their own knowledge and started using and growing herbs when herbs were not well known.  I feel that the success of our company was based on hard work and a quality product. But more importantly, Sweet Valley was built on passion. Aaron and I love herbs: their smell and taste, their ease of growing. We've brought this love and commitment to share and grow at Jolly Farmer!" – Anna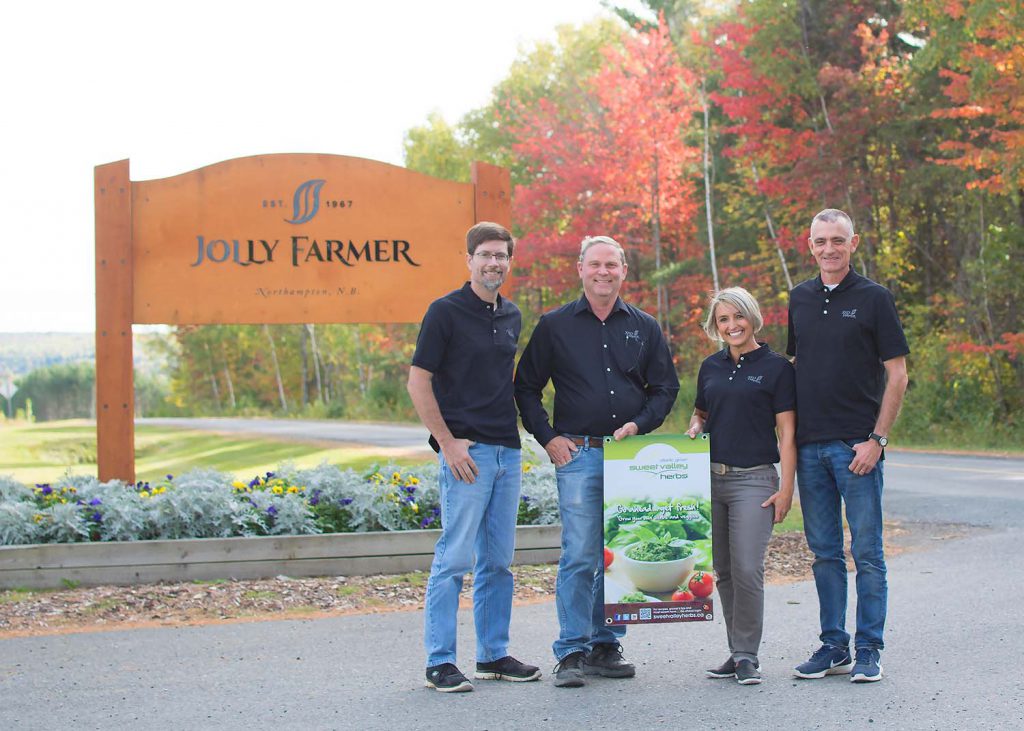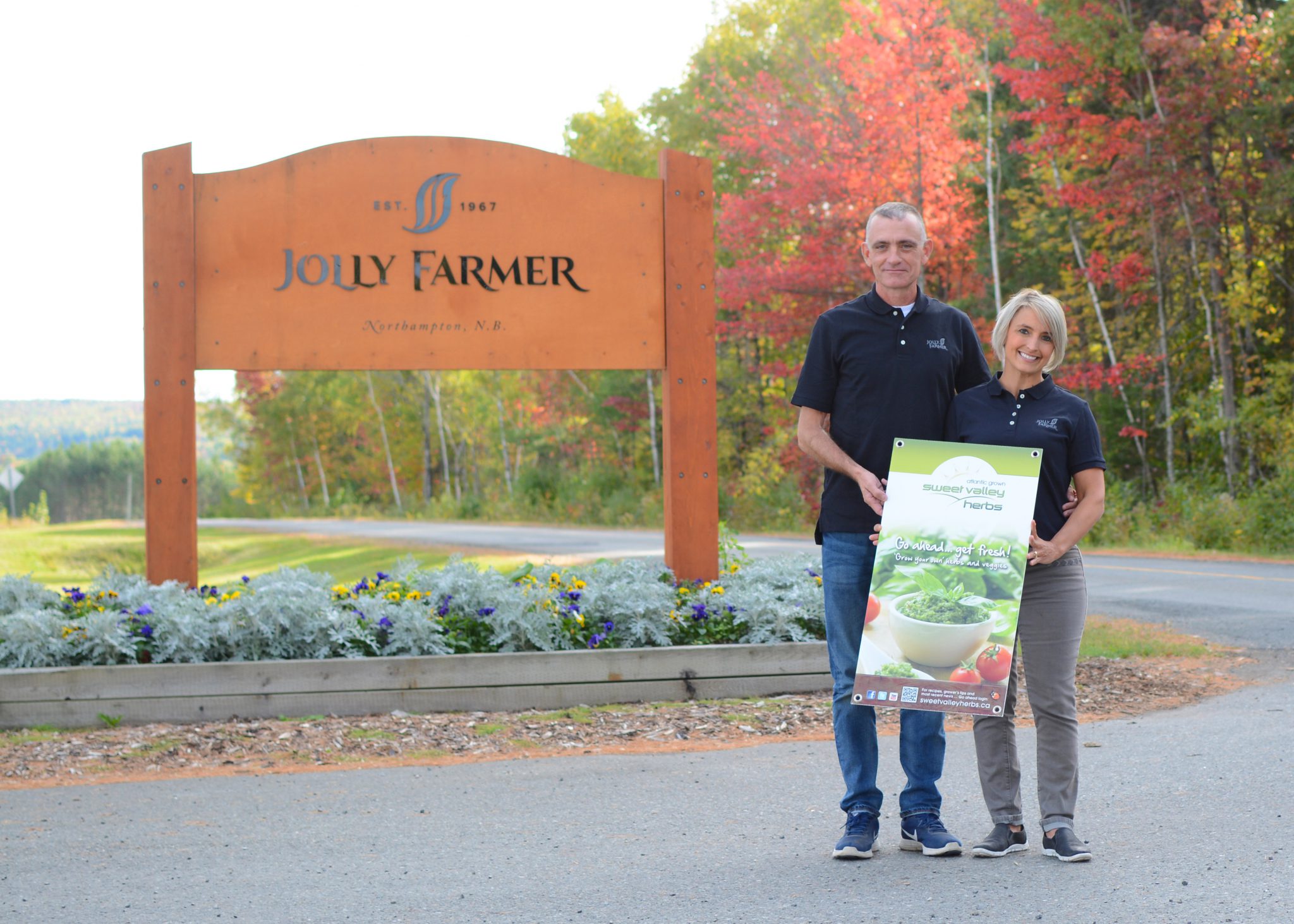 While the brand continues to grow, the quality you've come to expect will stay rooted in our product.

Drop us a line
We'd love to hear from you!
Contact
Phone: 800-695-8300
Fax: 800-863-7814
Canadian Address 56 Crabbe Road
Northampton, NB E7N 1R6
United States Address P.O. Box 787
Houlton, ME 04730
Visit Us


AT OUR NEXT OPEN HOUSE
Come enjoy a day on our farm from 10am – 4pm at our next event!  See details.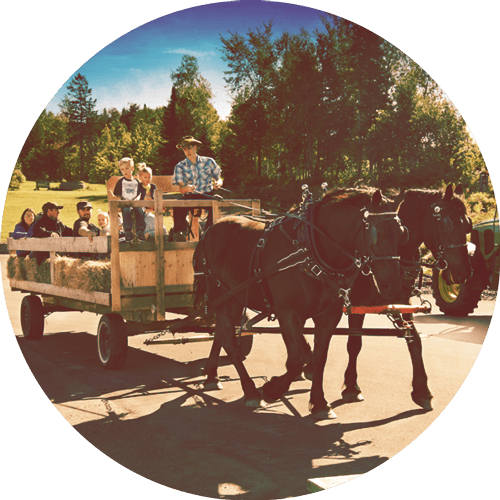 Our location…
Northampton, New Brunswick