Herb Gardening
For centuries, herbs have added flavour to our food, colour to our landscapes and provided remedies for our ailments. Since the beginning of time, humans have learned, adapted and invented with herbs. Indeed, herb gardening is still one of the most natural and healthy ways to spend time.
Whether you're growing herbs for culinary use, medical treatments or DIY projects, you can count on Sweet Valley Herbs. We'll provide you with high quality, premium herbs and technical support to ensure you have the tools you need for a successful herb gardening experience!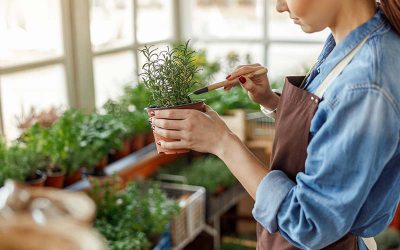 Bring the outdoors in by growing herb plants in your home! You'll have fresh flavour and fragrance at your fingertips, as well as the added beauty of living plant decor! Follow our helpful guide to growing herbs indoors and grow herbs like a pro on your windowsill, kitchen counter and even in your bedroom!
read more