All Posts
We'd love to share with you our passion for growing herbs and vegetables and living a healthy lifestyle! Whether you're looking to start a home garden, or improve your diet and way of living, you're in the right place!
Here, you'll find helpful tutorials and recommendations for planting herb and vegetable gardens, so you can get digging and enjoy a new connectedness with nature. Learn how to tend and harvest your very own produce and cook healthy nutritious meals for you and your loved ones. We'll also show you how to incorporate herbs into your everyday life so your health is a practice and not a problem to be solved.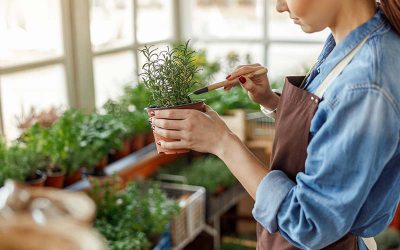 Bring the outdoors in by growing herb plants in your home! You'll have fresh flavour and fragrance at your fingertips, as well as the added beauty of living plant decor! Follow our helpful guide to growing herbs indoors and grow herbs like a pro on your windowsill, kitchen counter and even in your bedroom!
read more