Lunch
While mid-day meals can often get lost in the shuffle, and flavour can go out the window in our rush to get to work, lunch is still an important meal for everyone. It provides the nutrients and energy we need to keep our bodies and brains working efficiently throughout the afternoon.
Lunch can be a delicious and healthy meal whether it's enjoyed at home or packed for school or work. Turn your day around with our appetizing lunch recipes, and say hello to fresh flavours and a chance to breeze through the rest of your day.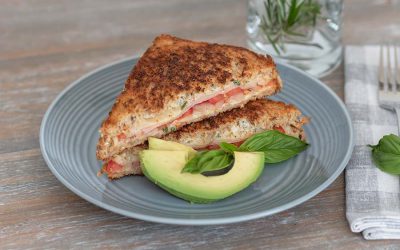 Take comfort food to a whole new level with our loaded grilled cheese sandwich recipe! It's packed with melted cheese, ham, tomatoes and fresh herbs. Enjoy this toasty warm sandwich for lunch or even dinner! Goes well with soups and salads for a full course meal.
read more