Appetizers
Appetizers are small servings of food, intended to pique the appetite before the main meal is served. They are a great way to introduce a variety of flavours and textures, and can often be shared by several people. They can be very simple or more complex, depending on the occasion and the time spent making them. Appetizers are a common accompaniment to cocktails, served prior to a meal.
Find the perfect finger food for your gathering with our collection of delicious appetizers.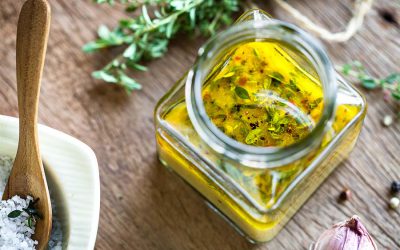 Vinaigrettes are an amazing way to capture the flavours and aromas of fresh picked herbs. This oregano and lemon verbena vinaigrette brings bold and earthy flavours accented by bright lemon infused oil. Try it as a dressing on salads, fish and chicken.
read more