Breakfast and Brunch
There's no better way to start the day than by taking the time to whip up a delicious, healthy breakfast or brunch! Whether you're hosting or just need a nourishing start to your morning, these tasty recipes are easy to make and full of great flavour and nutrients!
And remember, elevating your food can be as simple as sprinkling some freshly chopped herbs into your omelette, or adding tomatoes and onions to your fried potatoes or frittata. Feel free to be adventurous and see where the flavour takes you!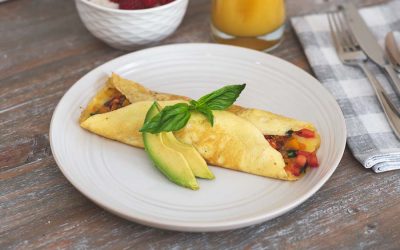 Get a healthy start to your day with our easy breakfast omelette recipe! It's full of protein and nutritious ingredients that will fuel your morning, and the fresh herbs and vegetables bring great flavour to this dish. It's wonderful as an easy lunch or dinner as well!
read more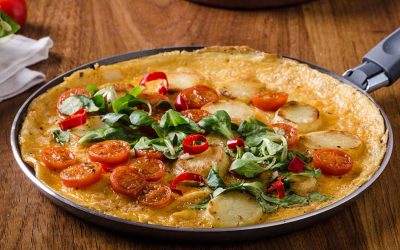 This tomato basil frittata, otherwise known as an Italian omelette, is the perfect recipe to prepare for breakfast, brunch or even dinner. It combines classic Italian flavours for a delicious meal that can be served for any occasion.
read more