Healthy Diet
Our bodies are nourished or damaged by what we eat. A healthy diet combined with an awareness of the quality of our food has the potential to hugely improve our health and well-being. In fact, studies show that up to 80% of premature heart disease and stroke can be prevented through life choices and habits, such as eating a healthy diet and being physically active.
Dieticians recommend that at any given meal, at least half of your food intake should consist of vegetables and fruit. They are packed with nutrients like antioxidants, vitamins, minerals and fibre, and they help you maintain a healthy weight by keeping you full longer.
Let us help you make the difference in your diet today! Sweet Valley's herbs and vegetables combined with a healthy eating approach can change your life!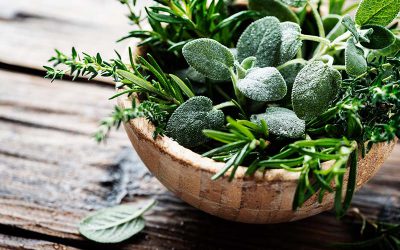 Herbs are becoming more recognized as healthy food ingredients, and many studies show that eating fresh herbs can have amazing health benefits, such as lowered risk of diseases like cancer, diabetes and heart problems. Read how to incorporate fresh herbs into your diet today!
read more