Our Best Lavender Varieties
If you have never had the opportunity to rub your hands over the fuzzy foliage of a
lavender
plant, I encourage you to do so, the next chance you get! The smell is sweet and pleasant, almost intoxicating, and will leave you standing and smiling after catching a hint of its fragrance. Just the aroma of this plant can give you a sense of well being and calm. No wonder lavender is used for its calming effects! Sweet Valley carries several lavender varieties, all with their own special fragrance and growth habits. Here are a few of our best!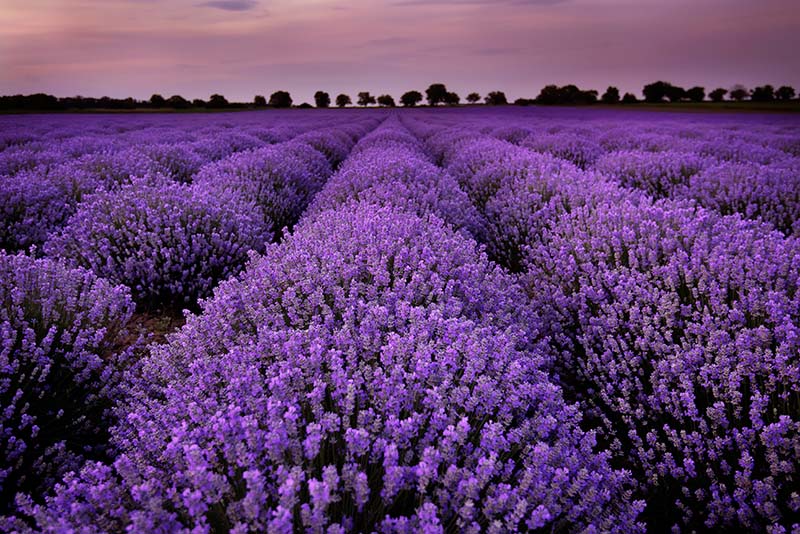 Munstead Lavender
Our favourite has to be Munstead Lavender. It grows to be quite bushy and puts an abundance of purple flower spikes out in late June through July. This variety does amazingly well in well-drained soil and is very heat and drought tolerant. It is perfect for the south side of your house and a lovely addition to a walkway or patio.
Hidcote Blue Lavender
Hidcote Blue Lavender has an amazing scent as well but is sweeter, and the foliage is a little more silver than Munstead. Its growth habit is more compact and the flower is a little deeper blue-purple when compared to Munstead. This is a nice variety for edging.
Vicenza Blue Lavender
We've tried many different varieties and chosen our best performers over the years. One of our new favourite lavender varieties is Vicenza Blue Lavender from the English Lavender family. Vicenza Lavender will bloom from July to September! And the smell? Well let's just say – hopefully you have a hammock nearby!
Ellagance Snow Lavender
If you are looking for contrast in your Lavender garden, we have finally found a perennial white lavender, Ellagance Snow Lavender. This lavender will also not disappoint with its white bloom spikes and gorgeous fragrant foliage!
Not only does lavender look and smell amazing, it can be used in baking, potpourri, sachets, bath oils and soaps. More importantly, it is the perfect attractant for bees and butterflies, nature's perfect pollinators! Plant lavender in your vegetable garden to attract beneficial insects, and watch your garden flourish.
If you have never grown this beautiful herb, it is rather easy! Choose your lavender varieties, and ensure they have well-drained soil and full sun. With this, you will reap the rewards of this fragrant, beautiful herb!