Thanks to Miss Allaby's Blog and creativity, we were able to whip up a few bars of herbal soap! It was a fun afternoon of herb picking and smelling. It was super easy and a project that I would highly recommend! This is a fantastic way to use some herbs that need to be pinched back, but aren't needed in the kitchen.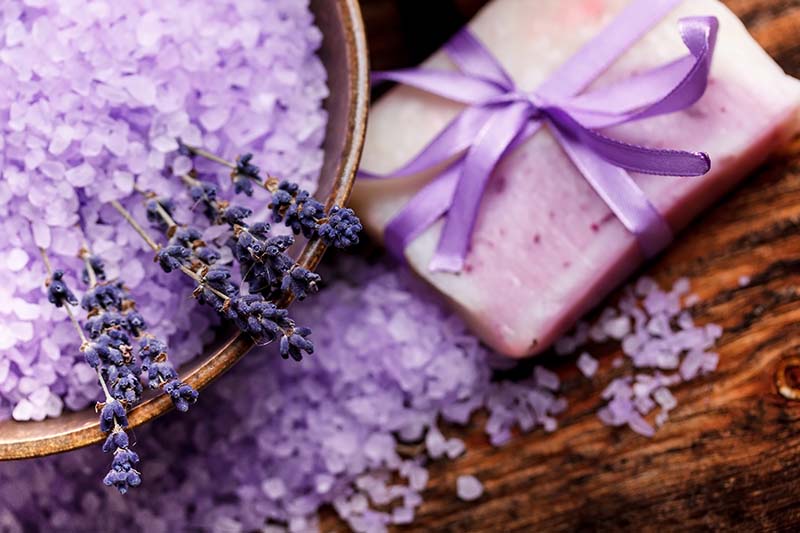 You will need:
Unscented Glycerin
A Glass Bowl or Measuring Cup
A Spoon
A Scraper
Scissors
Rubbing Alcohol in a Spray Bottle
Olive Oil or Vegetable Oil
Molds (we used different shapes and sizes of plastic containers)
A Bowl Full of Your Favourite Herbs!
Here's How:
Purchase unscented Glycerin from your local craft store. We purchased two large blocks and ended up with about 24 good-sized bars of herbal soap.
Chop up your glycerin in tiny cubes. This helps to speed up the melting process. When your soap is made, it will be about the same amount as you started with (in glycerin) so melt as much as you think you will need.
Next, get your herbs ready. In a small food processor, put about 1/4 of a cup of your herbs and a teaspoon or two of water to help with the puree process. Puree, then spoon the herb mixture onto a coffee filter to drain out any excess water.
Place about a cup of the glycerin into a glass bowl and melt in the microwave for about 30 seconds. If it's not completely melted, microwave it for another 10 – 20 seconds. Once melted, you immediately add a teaspoon or more of your herb mixture. We added more to intensify our soap's smell and colour.
Spray your molds with oil, then pour your soap into your mold. Once poured into the mold, spray the top with the rubbing alcohol to remove all of the air bubbles.
Allow to your soap to harden on the counter for about a half an hour and then put it in the freezer for an hour or two. Afterwards pop the soap out of mold and trim if necessary.
To store:
Wrap your herbal soaps in parchment paper to keep them fresh. They will keep for up to four months!
These beautifully scented soaps are non-toxic and make great gifts! They'll give off a lovely relaxing scent as you use them!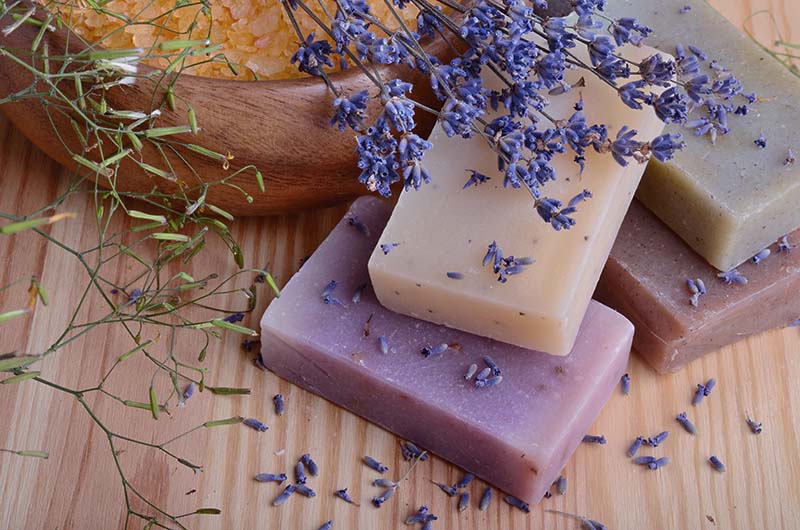 SaveSave